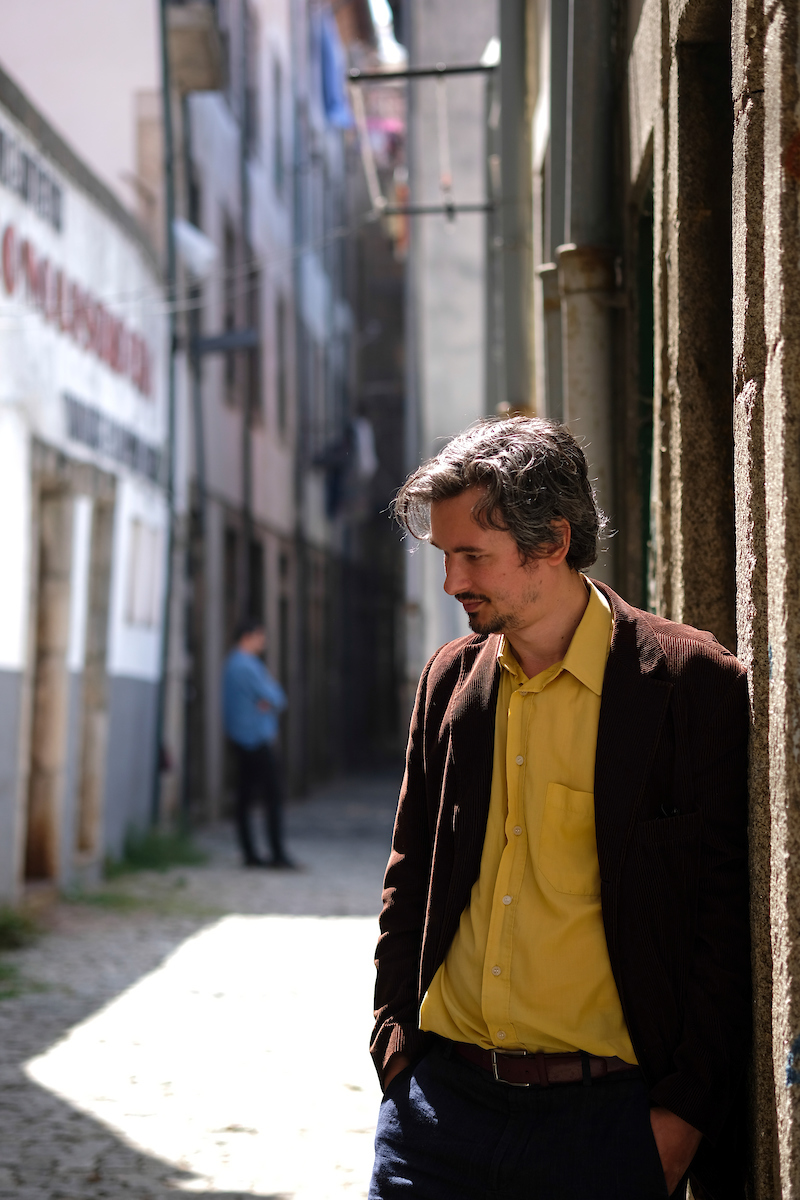 Photo by Miguel Ribeiro Fernandes

"In the course of the last 20 years it has happened perhaps three or four times that I have said to myself: 'here is a possibly significant Swedish author'". Stig Larsson, author of Autisterna

Maxim Grigoriev was born in Moscow in 1980, grew up in Stockholm, lived for seven years in Berlin, and is now based in Paris and Porto. He has worked as a translator of contemporary Russian literature, as an editor, as a literary critic and essayist, while meanwhile his poems have been published in several anthologies of contemporary Swedish poetry.

His work has been described as advancing the phenomenological literary tradition, the foundations of which were laid by the authors of 1920:s modernism and of the nouveau roman. Grigoriev however pushes into new territory: setting his stories in the modern outskirts of a contemporary Euroland, both deep in a nebula of placeless and timeless melancholy and yet suffused with the highly contemporary cognitive dissonance and nausea arising out of the confusion of presence and absence characteristic of the modern digital world. Geography takes the place of chronology in Grigoriev's work, and the structures of linear time unfold like streets in a mental landscape deprived of history and presence, permeated with nostalgia and homesickness.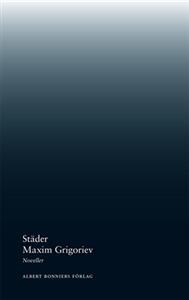 Cities. Short Stories. Albert Bonniers Förlag, 2014

"Maxim Grigoriev´s playful yet fundametally melancholy stories are doing something very interesting with the literature and the world. For a debute this is, to put it mildly, fascinating." Jonas Thente, Dagens Nyheter.

Städer ("Cities") is a collection of twelve thematically interwoven short stories that take place in Athens, Berlin, Madrid, Saint Petersburg, Porto, Moscow, Paris, and Odessa. Permeated with a sense of outsidership, futility, and homesickness, these are low-burning stories that focus on liminal characters: immigrants, cripples, introverts, children, and drop-outs, who either do not belong to the environments in which they move, or have no power within them.

Städer was awarded the Borås Tidnings Debutantpris as the Best Debute of the Year for "suggestive and precise stories of urban places and inner landscapes".

Der Panamahut. Erzählung. Lichtungen, 147





Now. Novel. Albert Bonniers Förlag, 2016

It has now been two weeks that the task of writing this review has made me more or less paralized. I have been reading Gigoriev's novel 20, 30 pages a day. It has been making me desponded, distressed. I have been putting away the book, trying to think of something else. Stig Larsson, Expressen

In Nu we meet the drop-out philosophy student Herman, in a shabby corner of Berlin, who seeks to come to terms with the disappearance of his girlfriend—a disappearance both "digital" and "real", which leads him first into contact with a group of modern digital anarchists, later takes him to Paris, and finally to Lisbon, in escalating stages of a desperation, existential yearning and loss.





Europe. Novel. Albert Bonniers Förlag, 2021

Winner of the European Union Prize for Literature, EUPL

« Europa » de Maxim Grigoriev présenté par Elena BALZAMO

English translation of the first 50 pages of the novel available in: European Stories, EUPL Anthology 2021

A call from an unknown lawyer; an unexpected inheritance: Nikita finds himself sudden proprietor of a crumbling, past-glory apartment on the Promenade des Anglais in Nice. The three-room flat on the most celebrated oceanfront of the French Riviera is a bequest from a friend he hasn't seen in years: Nina. With this, Nikita's thoughts make a turn back to his youth, marked by a precipitous defection from his homeland, and the ambiguous salvation Nina offered.

The EUPL jury for Sweden comments: "In his novel Europe, Maxim Grigoriev sheds light on contemporary migration experiences, as well as on exile as a classical narrative motif. He delineates with great psychological and philosophical depth the lives of exiled Russians in Paris, unravelling well-known depictions of exile through a finely balanced prose and an ambitious literary construction. Europe is by no means a tribute to a continent; rather, it is a candid reckoning. With his third book, Grigoriev has taken a considerable step forward as an author and has brought something fresh and singular to Swedish literature. The portrait of the novel's main character, Nina, is striking and unforgettable."

For inquieries, contact: Ida Hattemer-Higgins, or author directly.